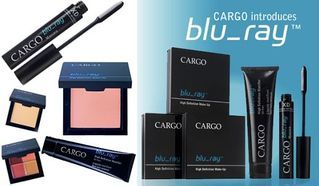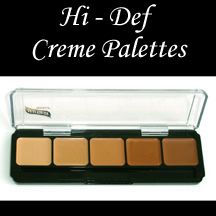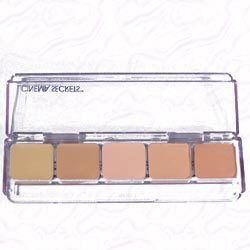 HD is the newest technology.Almost all of the news,TV shows,and movie producers have already integrated HD into their productions.
Always remember-HD standard is the film standard.Film standard=FLAWLESS!

Makeup artist have already been using "HD"similar products & Techniques for years,but now-even more so.
Makeup is so different for HD due to the picture perfect clarity.So now,more than ever,makeup artists are required to create utter perfection.No room for mistakes! Why,you ask?
Textures,such as lines,wrinkles,pores are so much more apparent.
Colors show up a bit different on screen.The smallest minor detail such as the wrong lipstick color,can appear harsh through the new technology camera lenses.
Makeup must be seamlessly blended,or lines or demarcation will be visible.The goal as always,is to create a flawless look.
To do that,you need the proper products & tools.
HD foundations are said to provide full coverage without feeling or looking too thick or heavy.
They contain photochromatic particles that reflect light instead of absorbing it, blurring fine lines and imperfections,appearing flawless on camera.
I've compiled some sites below to help you on your quest in purchasing some awesome,tried & true HD makeup.
I really have been wanting to purchase an airbrush machine.
They are expensive but if you do alot of freelance work-it would pay for itself in the long run.
Right now my kit consists of cinema secrets foundation palettes,as well as graftobian's glamour creme palettes.They are cheap (about $20 for 5 shades) & yield beautiful,flawless results.
I've also heard of cargo blu ray hi def makeup..haven't tried it but need to get my happy behind to sephora :)
Great HD makeup products:
Airbrush Makeup: